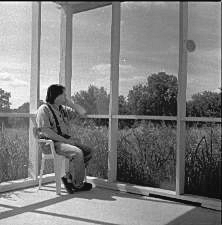 Composer - I received the degrees B.M., Magna Cum Laude, in Music Theory and Composition, Oklahoma Baptist University and M.M. in Music Composition, University of North Texas. My master's thesis, White Dawn Streams was a work for symphonic orchestra and digital synthesister. The composition won first prize in the annual student composition contest and was premiered in March 1984.
Computer Programmer - A self-taught computer programmer, I began my career as an entry level programmer with Lantech Systems in Dallas, Texas in 1984. I worked for USDATA corporation from 1985 until it was purchased and am one of the original developers of the FactoryLink software system.
Author - I have published two books, The Magic of Harry Potter and BasicSynth: Creating a Music Synthesizer in Software. My books are self-published through LuLu.com and can be purchased at Cross Timbers Books. 
Bibliophile - I learned to read at the age of four and have rarely been without a book in my hand since then. I read everything I can get my hands on.
Photographer - I am an avid amatuer photographer, camera collector and camera "tinkerer." My favorite subjects for photography are everyday objects that I find around me.
Numismitist - I am an amatuer numismitist concentrating primarily on US type coins. I also collect large silver coins of various types (dollars, thalers, crowns) and some US series sets.
Profession of Faith - I believe that Jesus the Christ is Son of God, King of King, Lord of Lords, and savior of mankind.
Contact - If you think you really need to tell me something, you can send an email to dan at pheugo.com
---